General conditions of use of the website
The website is the property of Patrimundi 1869 S.A., a registered company under the supervision of the CSSF (Commission de Surveillance du Secteur Financier) whose registered office is located at 20, Boulevard Emmanuel Servais L-2535 Luxembourg. The company is registered with the Luxembourg RCS under the number B.200.611 and its intra-community VAT number is LU28130565.
This site is strictly informative. It contains only general and indicative information, which has not been customized for your personal needs. Under no circumstances whatsoever can we be held responsible for any decision taken on the basis of any information contained on the site, nor for the use that may be made of it by third parties. We are at your disposal to advise you personally, please do not hesitate to contact us by e-mail or by phone.
We make every effort to ensure that the information on the site is accurate and up-to-date. However, we do not guarantee in any way the accuracy, precision or completeness of the information made available on the site and we reserve the right to modify or correct, at any time and without notice, the content of the information and documents published on the site.
In this respect, we cannot be held responsible for the content of the site and the use that you may make of it, i.e. for any damage, direct or indirect, caused by access to or use of the site by anyone or by the impossibility of accessing it.
All the information contained on the website (including the design, the style, the logos, the publications) are the exclusive property of Patrimundi 1869 S.A. Any reproduction of elements of the website without prior authorization of Patrimundi 1869 S.A. is strictly forbidden.
Our website contains hyperlinks to third party websites of which we are not the editors. Consequently, we decline any responsibility for the content and the possible damages induced by the visit of third party sites from the hypertext links. The user visits other sites at his own responsibility and risk. By accessing another site through a hyperlink, you agree that such access is at your own risk. Consequently, we cannot be held responsible for any direct or indirect damage resulting from your access to another site linked by a hypertext link.
We reserve the right to modify or supplement these terms and conditions at any time and without notice.
Handling of complaints
Any complaint may be addressed to the Management Company, either by mail to the address of the registered office, or by email to pc@patrimundi1869.com.
The person responsible for handling complaints is Pierre Catry, member of the Authorized Management.
An acknowledgement of receipt will be sent to the customer within a period not exceeding 10 working days from receipt of the complaint, unless the response itself is provided within this period.
In order to provide you with a quick and efficient response, please formulate your complaint clearly and provide us with your contact details (name, address, account number concerned) as well as a description of the facts underlying the complaint.
Regulatory procedures
The following documents are available upon request to info@info@patrimundi1869.com :
• Compensation policy
• Conflict of interest management procedure
• Procedure for handling complaints
• Aperçu des caractéristiques et des risques essentiels des instruments financiers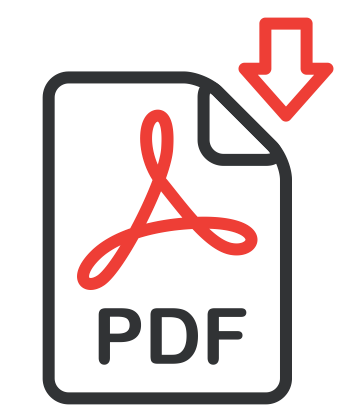 ESG Policy
The SFDR – Sustainable Finance Disclosure Regulation (EU Regulation 2019/2088) introduces new obligations and common standards in the financial services sector for integrating sustainability risks into the investment process and communicating the negative impacts of those investments ("PAI").
A sustainability risk refers to an environmental, social or governance (ESG) event or condition that, if it occurs, could have an actual or potential material adverse impact on the value of an investment.
The notion of "Major Negative Impacts" refers to the negative impact of investment decisions on sustainability factors, such as environmental and social issues, employee rights, and respect for human rights and anti-corruption.
Patrimundi 1869 supports the objectives of the SFDR regulation for financing sustainable growth and the implementation of the climate agreement.
Today, however, the following challenges exist:
• High cost of implementing ESG regulations.
• Lack of a shared vision on what constitutes a sustainable business.
• Lack of harmonization of ESG rating methodologies
• Collection and availability of ESG data from issuers very difficult to implement.
Therefore, and in accordance with article 6 of the SFDR regulation, Patrimundi 1869 informs its clients that it does not use at this stage a formal and systematic analysis grid of ESG factors (environmental, societal and environmental) in its discretionary management services.
ESG issues are however part of Patrimundi 1869's investment process, without being a formally documented consideration.
As such, Patrimundi 1869 invests an increasing part of its clients' assets in funds that take into account ESG aspects (SFDR article 8) or that have a sustainable label (SFDR article 9).
Patrimundi 1869 takes into account non-financial aspects such as political, environmental and social issues if they are likely to have a significant impact on the financial situation or profitability of a company.
Patrimundi 1869 believes that companies that have dangerous or harmful business practices (notably by polluting or harming the environment) and do not take ESG issues into account, are not sustainable and will ultimately suffer from a decrease in profitability. This type of company is therefore unlikely to be invested in.
If ESG aspects and associated risks are important, they are as important as many others, including product positioning, financing, cash flow sustainability, competitive threats, reputation, etc.
This approach aims to make a balanced judgment of risk and investment opportunity in the best interest of our clients.